View all SPATEX Virtual information until March 6th

Good news ...for those who may have missed SPATEX Virtual's three live dates in early February or wish to revisit the platform, the UK's ONLY international water leisure show is still up and running for you to view for free and at your leisure until Saturday March 6th.
See 2021's latest products and innovations. Over 50 new products never seen before at SPATEX.
View and download exhibitors' videos and brochures by emailing them to yourself or others
Listen to the 22 on-demand talks that make up the dynamic ISPE (institute of Swimming Pool Engineers) seminar programme
Get in touch with suppliers and manufacturers by pressing the Request a Call Back (the pink button on each exhibitor's stand)
Find out the winners of the 2021 British Pool & Hot Tub Awards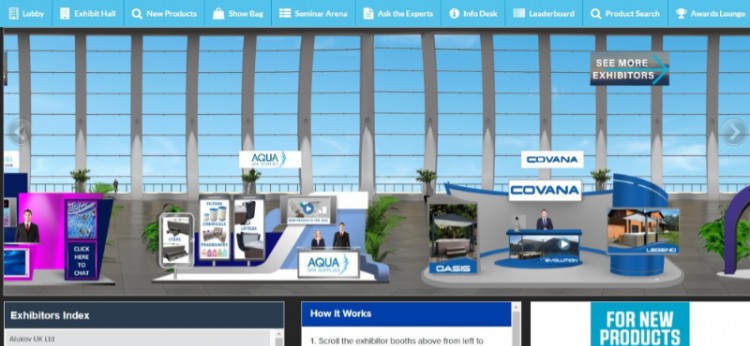 The ingenious, interactive platform has produced some impressive facts:
To date, SPATEX Virtual has attracted an audience totalling 1,113 unique visitors, with 642 people logging onto the site on day one alone.
Elevating the exhibition to a forum for learning, SPATEX traditionally hosts one of the best seminar programmes in the industry, thus providing the visitor with real added value. The virtual edition has been equally successful, with the facility to watch on-demand proving highly popular. Curated by ISPE, the 22 seminars have received 2,638 views.
SPATEX Organiser, Michele Bridle, says: "The high amount of content that visitors downloaded, and the huge amount of interest shown in the seminar programme, are testimony to the value of the show. It's an added bonus that all this information is still accessible until March 6th plus visitors can quickly and easily get in touch with exhibitors simply by pressing the Request A Call Back button highlighted in pink on each stand."
Michele adds: "Whilst we are proud to have created a high-quality virtual platform for our industry to connect at this time, there is no substitute for face-to-face business, so we are looking forward to the return of a live event at Coventry's Ricoh Arena from Tuesday 1st to Thursday 3rd February in 2022."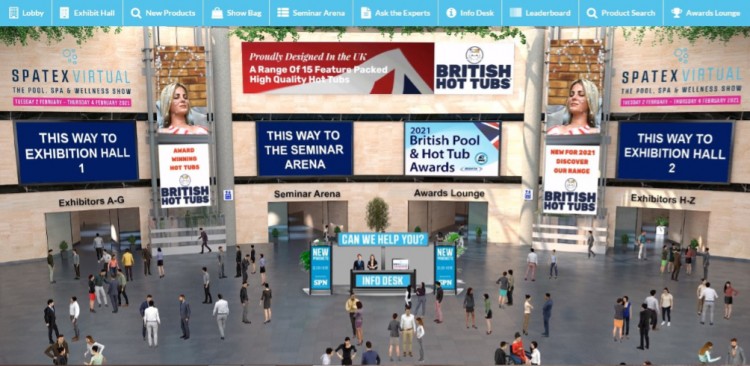 Go to SPATEX Virtual - Log in or register here https://spatexvirtual.vfairs.com/en/registration
Any queries, please get in touch with the SPATEX team - Michele ([email protected]) or Helen ([email protected]) Tel: +44 (0) 1264 358 558