The ELBE blue line® reinforced liner collection, from the German manufacturer ELBTAL PLASTICS, has been extended with a new range in 3D relief, inspired by four dream destinations.

The very name Island Dreams®, sums up the vocation of this new line of liners: to offer the pool owner a sense of getting away and well-being when he enters his pool, thanks to the decor of one of these idyllic beaches.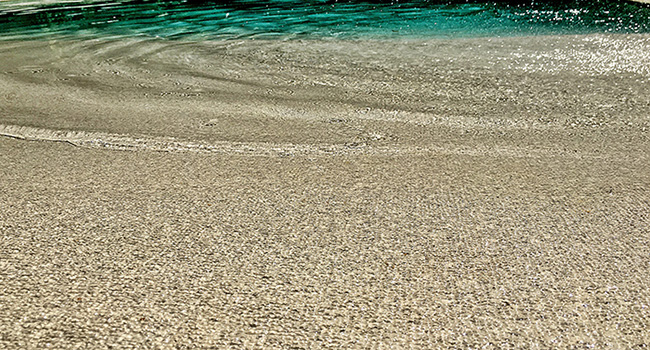 A gambit that paid off for the 4 models: Tahiti, Capri, Bali and Hawaii that reproduce the perfect illusion with a lifelike rendition!

The Island Dreams® reinforced liner is easy to install either by overlapping or end-to-end, and can also be used to accentuate an area of the pool in an original manner: entrance to a beach, stairs, bar, etc.
They are covered by a 15-year guarantee on impermeability, thanks to the raw materials that have been carefully selected for their fabrication. According to the manufacturer, the feedback has been very positive from professional installers, because they perceive that there is no smoke while welding, making for comfortable working conditions.

This new range has obtained the class C non-skid certificate for passage areas for bathers, so as to offer their owners all the security needed.