Powered by turbines instead of pumps, the BINDER HydroStar is an entirely new kind of counter-current unit. It generates broad and powerful current allowing users to enjoy intense endurance swimming, even in smaller pools.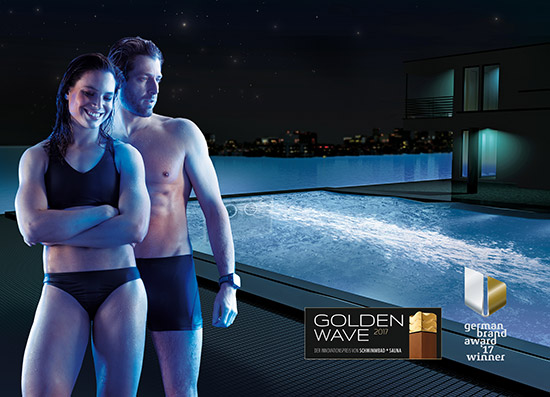 BINDER showcased the German Brand Award and Golden Wave Award winning turbine swimming system at the aquanale trade fair in Cologne from 7–10 November.
At the 100 square metre exhibition stand, visitors saw an endurance swimmer training with the HydroStar. This turbine swimming system was designed with endurance swimming in mind, but it is also highly suitable for wellness treatments. Users can choose between six power levels and are able to adjust the strength of the current to their own needs.
HydroStar consumes just 20 to 50 percent of the energy required by pump-powered systems. It requires only minimal maintenance and can be easily installed in both new and existing pools. It can be operated via remote control, a push button or a touchscreen display, which is available as an optional extra.
HydroStar's innovative technology was recognised with the Golden Wave Award, while the German Brand Award was chiefly awarded for BINDER's branding strategy. Having built up an extremely close working relationship with expert retailers, the company is perfectly placed to understand consumer requirements.