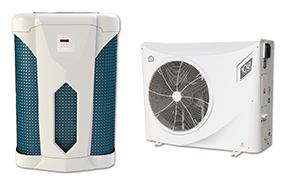 Heat pumps with Inverter Technology
EPAI is a French company that has been distributing large numbers of heat pumps and pool equipment worldwide for the past 12 years.
The company has sales offices in Hong Kong, referencing offices in China and provides support to its professional partners for the development and customization of a majority of materials in the pool sector.
It offers heat pumps from 5 to 300 kilowatts particularly adapted to temperate or cold regions, thanks to INVERTER technology.
With an extensive catalogue of more than 500 references, EPAI caters to all the requirements of distributors, such as pool robots, a wide range of pumps and filters, chlorinators, showers, rollers, and a large choice of accessories.
It also accompanies its customers in the development, design and implementation of any industrial project relating to plastic injection and metal processing.