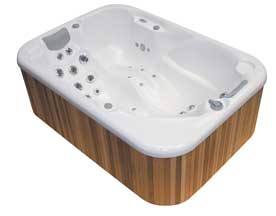 Procopi UK (Stand L105) continues to develop and expand its product range. Among the products on show at Spatex 2012 are: hydraulic, slatted cover systems conforming to the French standards; coloured pool fittings to match pool décor, Alkorplan on-site lining; the Eurostar pump with five-year warranty; Climexel and Fairland heat pumps; SpaFrance European-manufactured spas; and Superliner, which Procopi says is the only prefabricated liner with a ten-year warranty.

Picking out a few particular highlights of new products for 2012, the Fairland Pioneer heat pump has a thermoformed casing, features HP-Booster technology, is described as "super-quiet" with a 40dB(A) noise reading at five metres distance, is suitable for pools of 20–120m3, comes with a free winter protective cover, and all units are tested before leaving the factory.

Meanwhile, the Eurostar pump offers an extended range up to 2.5hp, has an "Easy Fit" lid, and offers high performance with low power consumption, according to Procopi.

Finally, the Brittany-manufactured SpaFrance range (see picture) is now available in six versions, offering nine colours and four different cabinet colours, stainless-steel jets, and the Baya version is only 66cm high so it can fit through standard doorways.