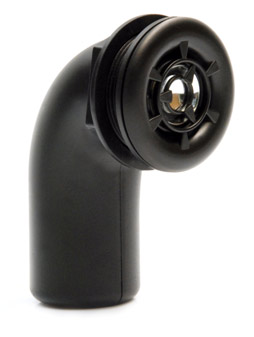 Music is very important for relaxation
. This is why
MODO
has developed a
sophisticated system of sound diffusion
, specifically adapted to spas, Turkish baths, saunas, swimming pools and relaxation equipment. The system comprises the
D35 and MINISPEAKER loudspeakers
.
The
D35
is a 2.1 channel amplifier with integrated DSP and professional hi-fi elements that emits up to 40 W RMS via three independent channels. Everything is encased in a
waterproof cabinet
(with the IPX5 protection index) and fitted with a connection system that prevents installation errors. The DSP processor, frequently used in the most sophisticated equipment, means the frequency response can be optimised in accordance with the loudspeakers used. It is also possible, on request, to customise the calibration.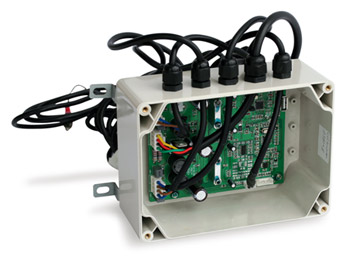 The
MINISPEAKER
loudspeakers are acoustic cabinets with very reduced dimensions, created and developed by
MODO
for use in a humid environment. Thanks to their dynamics and their natural rendering of sound the
MINISPEAKER
loudspeakers have the best possible quality for components of this size. The transients are rapid and the amplifiers powerful enough for a very impressive sound system. The system is modular. The cabinets can be coupled and duplicated without problem, the only constraint being the total impedance.
About MODO
MODO is a brand of the Astrel company
which designs and builds, to the specifications of its customers, electronic control units for the major international manufacturers of hydromassage bathing, Turkish baths and fitted showers.
MODO
also manufactures and markets, throughout Europe, a range of electronic controls for spas (small swimming pools), commercial swimming pools and accessories such as level controls, LED lighting circuits, waterproof sound systems, etc. The company was founded in 1987 in the province of Gorizia, Italy. It is currently based at a site of more than 4000 m² at Mossa d'Isonzo (Gorizia) where around eighty staff are employed.