The
POOLDECK
mobile terrace for pools is the latest addition from French company
Swim Protec
, and represents a combination of the best features from all pool covers, whilst also eliminating all the flaws.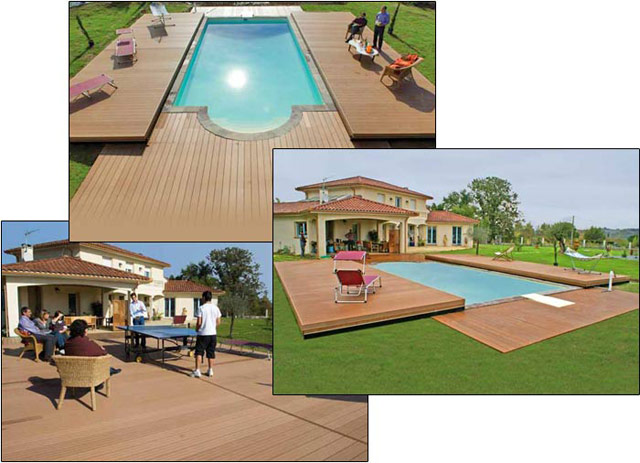 A
POOLDECK
pool cover is
water and dirt resistant
: it guarantees to both keep the water clean and maintain its temperature. Strong and sturdy, it prevents any access to the pool, thereby guaranteeing child safety.
As a pool cover, it is
discreet
, blends well with its surroundings and only takes seconds to move.
Completely flat
, it
blends well with all natural environments
, both in summer and winter and can fit all pool shapes, whether new or existing. It blends well with all surroundings, whether scenic or modern.
Jean-Daniel ROUBY and Jean Michel RUELLAN
This new product is not just a simple development! It also radically transforms the use of the pool and allows you to make use of the pool's often forgotten surface area! This is because this product is able to withstand more than 120kg/m², allowing an entire family to walk on its surface. This means it lends additional space to the garden: You will not need to install your pool far away from your house, and it enables even small gardens to fit in a pool!

This unique and ground-breaking feature is patented under N°2898621, while the French manufacture by the SWIM PROTEC Group ensures a standard of the highest quality.