SWIMMING POOL AND SPA NEWS
The PENTAIR pool equipment production site more environmentally-friendly
The pool, spa and aquatic equipments manufacturer PENTAIR has modernized its Herentals production site and has opted for a new process to a production more eco-friendly of its pool filters.
The Asia Pool & Spa...
Professionals from the pool, spa and sauna industry, an unmissable event will take place from May...
Communicate on the...
Pool and spa market's professionals, communicate throughout Europe to boost your 2019 season. By...
All news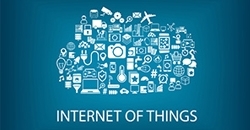 If you do not come to Digital, Digital will come to you.
Connected objects are now a commercial reality. There is no doubt about it. The revenue generated in the swimming pool sector thanks to these... All hot topics