SWIMMING POOL AND SPA NEWS
Meet us at Interbad from 23 to 26 october 2018
2018 has been the year of a thousand and one facets. Between the surprises caused by changes in weather, the vicissitudes of the financial market and a world that seems to go faster and faster, the...
Plastipack Ltd wins...
Plastipack Ltd has been awarded the 2018 Institute of Physics Business Innovation Award for the...

Le JUSTE LIEN...
Le JUSTE LIEN Special LYON, distributed at Piscine Global Europe in Lyon from 13 to 16 November...
All news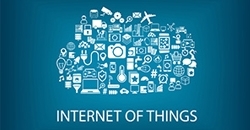 If you do not come to Digital, Digital will come to you.
Connected objects are now a commercial reality. There is no doubt about it. The revenue generated in the swimming pool sector thanks to these... All hot topics