SWIMMING POOL AND SPA NEWS

Swimming pool and pool cover specialist AZENCO gains ground in Europe
AZENCO's position is strengthening further still on the French market with the opening of three new branches in the country. Three other new stores will also be opened in 2019. Azenco is a...
A new sales team at...
Established in the French market since 5 years, the Spanish company BEHQ has affirmed itself by...

Darlly filters for...
The Telford, UK, based manufacturer and distributor of the famous pool and spa filter brand in...
All news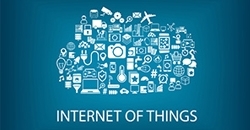 If you do not come to Digital, Digital will come to you.
Connected objects are now a commercial reality. There is no doubt about it. The revenue generated in the swimming pool sector thanks to these... All hot topics