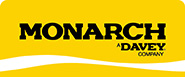 MONARCH POOL SYSTEMS EUROPE (MPSE) is the European subsidiary of the DAVEY group located in Melbourne (Australia), which, for over 80 years, has specialized in water treatments and whose products are distributed worldwide (USA, South Africa, Asia, etc.).


MPSE, based in France (Lyon) and Spain (Madrid), specialises in the manufacture and distribution of salt chlorinators and pool filter pumps, with a range of products allowing it to cater to private pools with volumes ranging from 5m3 to the largest public or semi-public swimming pools.

In 2015 MPSE & DAVEY, always at the leading edge of innovation and reliability, is launching its new salt chlorinator, the PROMATIC MKII, and a new water-cooled variable speed pump the SILENSOR. These products complement the existing PROMATIC and ECOSALT ranges.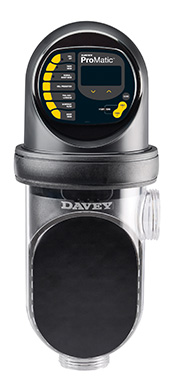 The PROMATIC MKII has the following features:

• A patented cleaning system that allows automatic cleaning of the plates without polarity reversal ("Wiper Technology").

• Automatic adjustment of the output depending on the level of salt (2.5 to 35 g / l) and water temperature (stops below 15°C).

• Automatic calculation of production according to the volume of water of the pool.

• Automatic or manual control phased with the rolling cover.

• Vertical or horizontal installation. Two current models, for 8 to 80m3 and 8 to 160m3 pools.


The variable speed pump, SILENSOR VSD PRO, has the following advantages:

• As a water-cooled engine requires no ventilation, it allows excellent installation flexibility. This also renders the motor extremely quiet.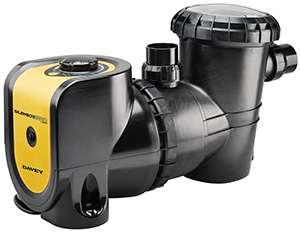 • A large pre-filter basket (4.5 l).

• Backwash Function: Exceptional speed (3800 rev / min) for rapid cleaning of the filter. This mode automatically stops after 2 minutes of operation.

• The pump comes to a stop if the presence of air is detected or if the ambient temperature is too high.

• It is fitted with an indicator light that warns of a pressure drop and the need for backwashing the filter.