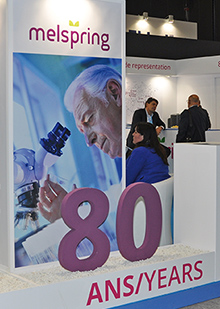 MELSPRING produces a full range of chemicals for pools and markets them in 27 countries under the Melpool, Pool Power and JardiPOOL brands.

This Dutch company is now 80 years old and one of the leaders in pool treatment products in Europe.
For the last 50 years It has been distributing Nippon Soda (high-quality calcium hypochlorite) and Nissan Chemical (chlorocyanuric).
The company is returning to the French market with the acquisition of Watercherm in Perpignan.
Melspring SAS is based in Brittany and headed by Jean-Marie Bocher.

At the Global Piscine exhibition in Lyon on Wednesday, 16th November, Melspring celebrated its 80th anniversary at the Abbaye de Collonges (Paul Bocuse).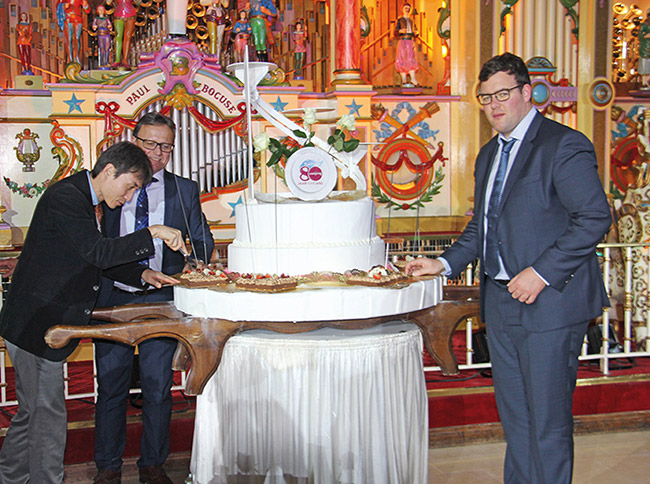 Jean-Marie BOCHER

M.D. Melspring International

Jean-Pierre LOPEZ (France)

et Thierry BIEKENS (Netherlands)
More than 100 people attended, representing professionals from all over Europe, and even beyond, notably, the company's longstanding Japanese supplier of hypochlorite and chlorocyanuric.
We also met Thierry Biekens, who has been at Melspring in the Netherlands for over 30 years.

It was a magnificent evening, where company heads and guests got together and enjoyed the warm hospitality offered.



POOL POWER Chlorine shock

treatment pellets 20 gr

MELPOOL products
JardiPOOL products (for garden centers)

Melclorite, granules of calcium hypochlorite.

Formula with an exceptional concentration (+ 70%), maximum safety (storage, transport, use)
*Melspring SAS : 300 rue Georges Latil - Polygone Nord - 66000 Perpignan
Tél. 04 68 51 60 95.