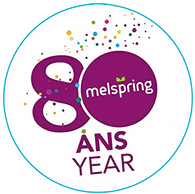 This equity holding will allow MESLPRING INTERNATIONAL BV to strengthen its presence in southern Europe and stimulate growth in this strategic region.

The Dutch company MELSPRING produces and markets a full range of chemicals for private and public pools (wintering, inorganic and organic chlorine compounds, chlorine-free products, regulators, etc.) in 27 countries.

MELSPRING, which will celebrate its 80th anniversary this year, has a vast experience in chemistry, and is recognized the world over.

Exclusive distributor for 50 years of NIPPON SODA (high quality calcium hypochlorite) and NISSAN CHEMICAL (one of the best ATCC / DCCN in the world), it ensures that its products are registered to comply with BIOCIDE (BPR) regulations.
It is also one of the suppliers listed under Article 95 of ECHA.
Tél: +33 (0)4 68 51 60 95


Melspring will be present at PISCINE GLOBAL 2016 in LYON, Stand 4F27