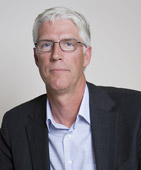 Hans Ericson has been appointed new president of Pahléns Fabriker AB from June 2, 2008. Hans comes from Sievert AB, an international company specialized in manufacture and sales of heating tools, where he held the position as president and CEO.
Hans Ericson has more than twenty years experience of leading positions within sales to international markets, to consumers as well as professional users. Before Sievert, Hans Ericson worked for Grindex, a Swedish international company manufacturing electrical submersible pumps.

The former president Stefan Pahlén will now be working as technical manager and member of the board and he will together with Hans Ericson secure Pahlén´s positive development as a leading manufacturer of swimming pool equipment.