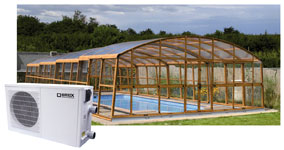 ALBION Group a.s., producer of swimming pools and pool covers, has decided to extend it's business activities by establishing a new division focused on sales of BRILIX products, a complete range of pool accessories.
This range benefits from the company's 20 years experience in production and quality control of all pool technologies. Those products are sold throughout Europe and sales are increasing in North and South America.

They meet the most demanding quality requirements, are rigorously tested
and certified
(TUV,ITC,AFNOR,RoHS)
.
Thanks to the efforts to reduce costs, they are offered at very competitive prices.